All of these are sock-related....
First up, Embossed Leaves Socks. I have wanted to make these for a while and finally bucked up the courage and began last night. For a pattern that looks complicated, they are super easy, I even read a chart! I am using Koigu in a deep emerald green that I purchased at the Maryland Sheep and Wool Festival. I am really happy with how the pattern is coming out, but they are looking mighty large. I thought about starting them on #1's, but opted to follow the pattern and use #2's....now I wish that I had gone with my gut. I'll do another repeat, try them on and make a decision from there.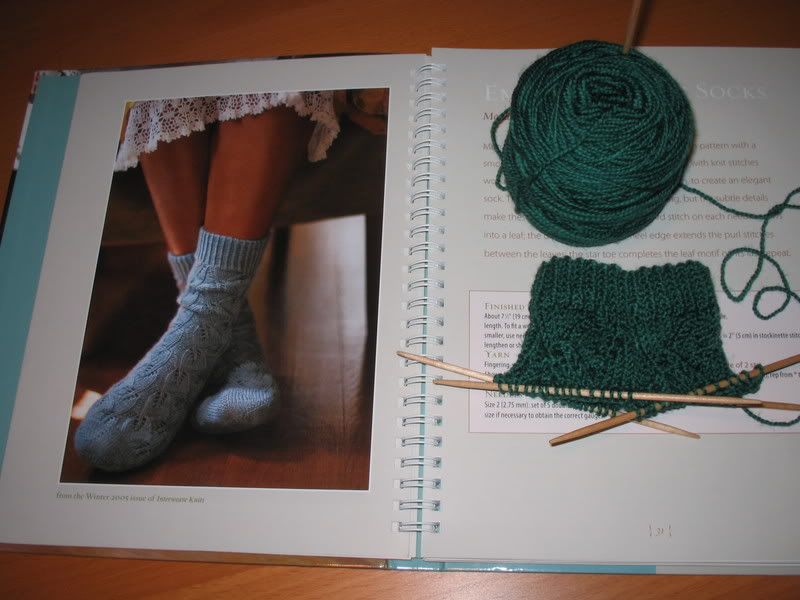 Next in the line up is a pair of baby booties for a co-worker's daughter - Brigid. I am knitting these in leftover Lisa Souza "Sky Drama" and they are coming out very well. When it comes to baby booties, I don't really have a "pattern" that I follow. I just cast on between 32 and 36 stitches (depending on the yarn weight) and go for it. I usually make up a pattern as I go. These look like they should be called "Fawkes"...so that's what I am going with. I will finish the second one today at lunch.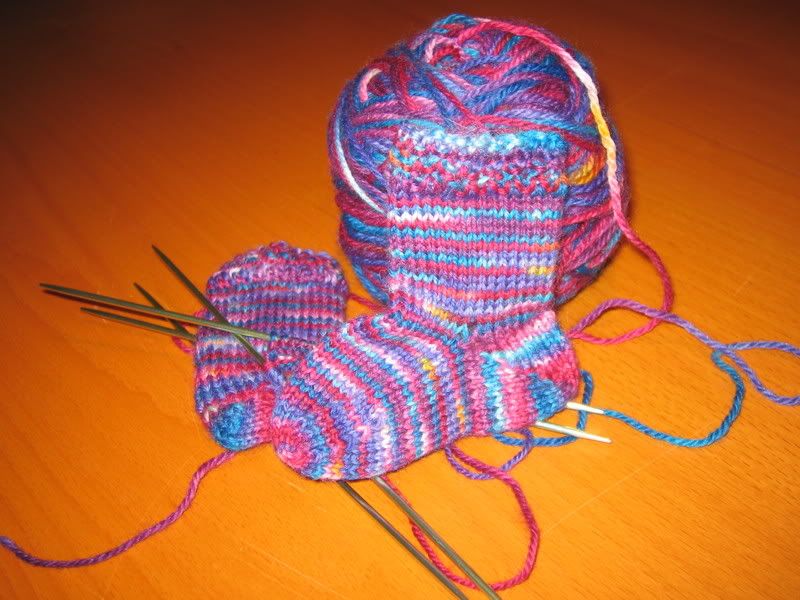 Another pair of booties is next....for yet another co-worker (the babies are practically falling out of the sky over here!) He waited to find out whether he was having a boy or a girl, so I went gender neutral. Also, these are a perfect color for him because he is very nature oriented, and this mushroom color says nature to me. They being knit in Regia on size #1's in a basket weave pattern. (Oh, and he had a girl - Eva.)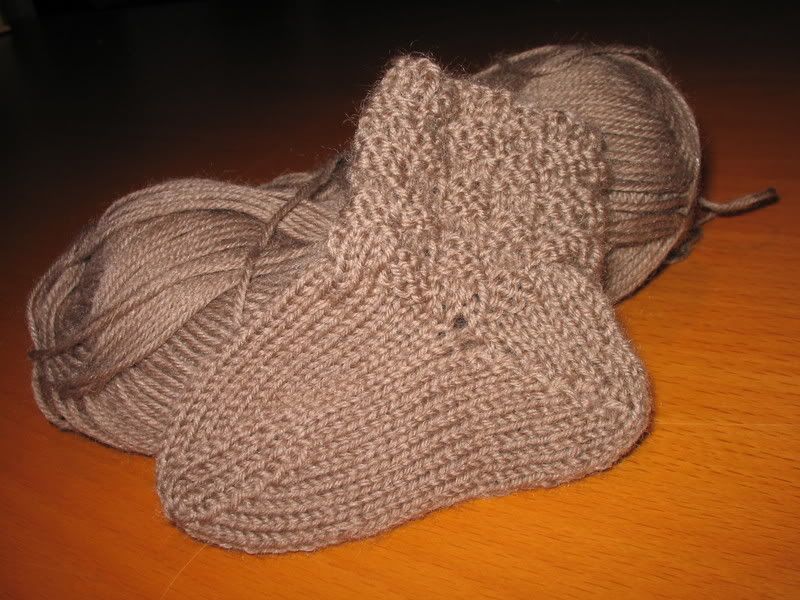 Finally, I also agreed to make my cousins' friend Bryn a set of baby booties. She is having twins, one girl and one boy. I bought Debbie Bliss Baby Cashmerino for those and plan to make a matching bonnet and hat to go with them. In payment for the knitting, my cousin bought me sock yarn (yay!) and here it is in all its glory. It's Woolworks Sock in "Lilly Pad". I think this is destined to become a pair of monkeys...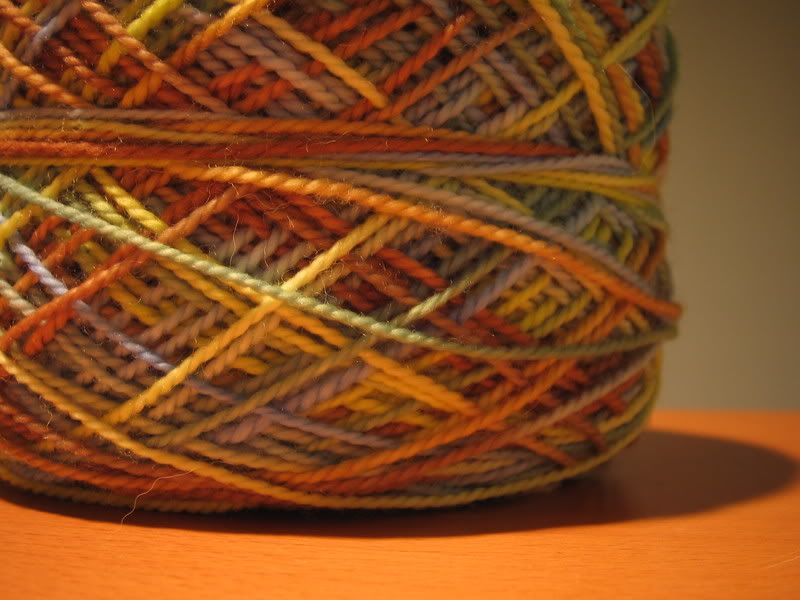 I apologize for the lighting on these...it's a dark and dreary day in Baltimore. All of the socks seen here are for Summer of Socks, and I am so excited to get started!