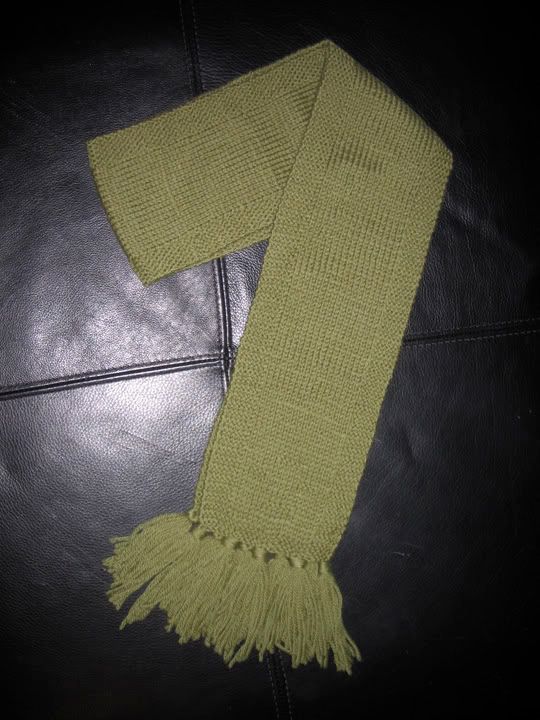 Finished Object:
Paul's Christmas Scarf
Needles:
#6 Addi Turbos
Yarn:
Wool of the Andes from
Knit Picks
in "Fern"
Notes:
I just cast on what seemed like a good number of stitches and did several rows of garter stitch, then switched to 6 stitches in garter on each side and stockingnette in the middle. I kept this simple because Paul is a simple guy. I added the fringe because I like fringe, and I think he will too. Once the Wool of the Andes blocked up, it was really soft and seems like it will keep him plenty warm. I think this color is fantastic, it's the perfect green for a man (in my opinion.) Hmmm, Looks like I need to trim up the fringe on the bottoms though!
All-in-all, I have liked working with this yarn. I have heard rumors that it pills horribly and that the balls are almost always underweight (which would explain some math issues I had when working on
Danny's zig-zag scarf
), but it's been a pleasure. It isn't overly soft, but it feels nice on the hands and seems to be the perfect "worsted" weight. I would use it again on other projects after Christmas knitting. If I just can just get over their loooooooonnnnnnng shipping times!
Oh well, another project off the list!