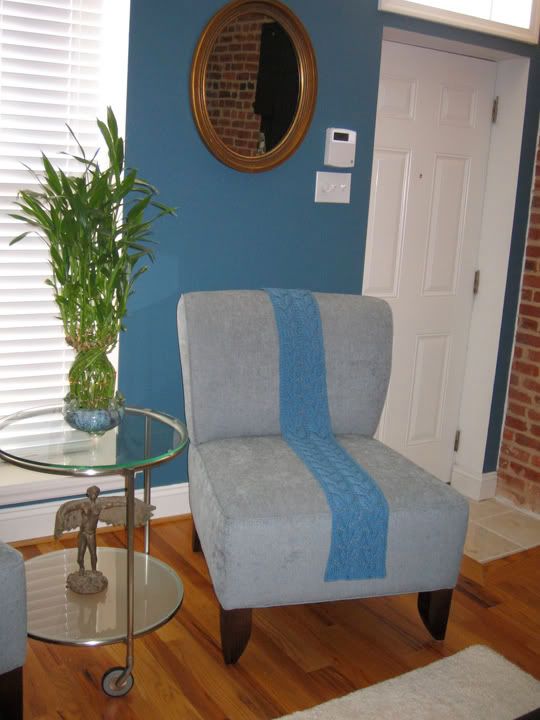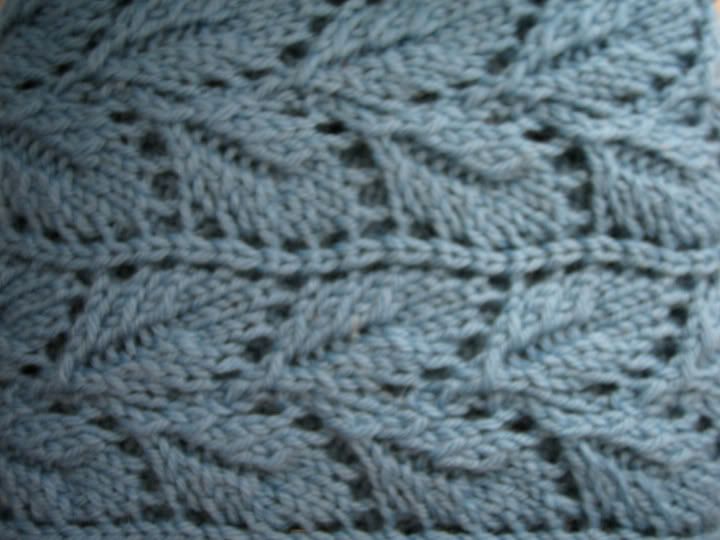 Patt
ern:
Liesel
Lace Scarf
Needles:
#6 Addi Turbos
Yarn:
Wool of the Andes from
Knit Picks
in "Rain"
Notes:
I finally finished Liesel (
seen here in progress
), and I couldn't be happier. It was my first forray into lace, and I think it came out really well. (A large part of that is due to me being very particular and careful, and a small part of that is due to the simple nature of
the lovely pattern
.) I also liked working on my first lace in a worsted weight yarn. It made it easier for me to deal with frogging back (which I did A LOT of) and it helped when I needed to pick up dropped stitches.
As I mentioned before, this is going to a very worthy cause, in the form of a silent auction that my friend is heading up. It is to raise money for
The Reading Connection
, which assists homeless children in Washington D.C. with donations of books and with volunteers in the shelters who read to the children. I can't express how happy it makes me to be able to help (even in such a small way) with something as important as literacy and establishing a love of reading in children.
I have included a "glamour" shot of the scarf in my living room, and a slightly blurry shot of a close up of the lace detail (I am still working on learning how to use the macro setting of my camera.)