I was so good there for a while, but now it's been days and days since my last post. Want to know what's been going on with me? OK, I'll tell you...
The

Bed Shrug

is coming along nicely. I went back and did my math again (always a good idea) and determined that I had made a mistake. I must have carried a one or something, multiplication was never my strong suit. At any rate, I have cast back on and have knit the picot edge and one of the lace repeats. However, my dear dear Mother in Law will need to wait on this as priority one is finishing the wedding invitations for the event at which the shrug is to be worn!
My

Sockapalooza 4

socks are OK. Kind of on hold because I noticed that I missed
a round about 12 rounds ago. Nothing major, just one measly round. Problem is, it was the actual cable round...which really stands out. You can see it if you look closely in the last picture I posted. Because of this, and my inability to rip out and pick up stitches with yarn overs, it is sitting on my knitting basket frowning at me. I don't want to completely start over again, but I can't bear to tink 12 rounds of a sock....how mind-numbing.
The

Lace Tube Top

is beautiful, but is also on hold, though for no real reason. It's just sitting there, looking like a perfectly good piece of knitting...and I am ignoring it. Same thing with my

Airy Wrap Around Cardigan

...except I know why I am ignoring that one; I am on the wraps. Anyone who has knit this will understand.
My

Roza's Socks

are beautiful. I have turned the heel and knit about halfway down the foot of the first sock. It fits like a glove, I just hope that I can remember the alterations I made when I go to knit the second sock. Why can't I just follow a pattern?
The

Gentleman's Winter Socks

are nice. Nice and slow. They have become my re
sident work socks, which mean they live in a cabinet at work and I only knit on them when I am at work. I don't like bringing things back and forth and am in no great hurry for these to be complete, so they will stay here and be knit at an arctic pace.
In other knitting news, I will be meeting up with my friend Peter to share with him the joy that is knitting. That's right Peter, I am talking to you! We will be forming a knitting circle (albeit a very small one) with Peter, Shelley and myself. At these circles, Peter is going to learn to knit with some yarn the Shelley was generous enough to give to him for his birthday. Yay, another one bites the dust!
In news that it totally unrelated to knitting, we are 90% finished with renovating the back portion of our basement! The walls are complete, sanded and painted and the ceiling is finished too.


The basement now. We walled in the washer and dryer section, and painted the doors with magnetic and white erase paint.
Another shot of the fabulously bright color, Honeydew, and the cat door (leads to the litter boxes).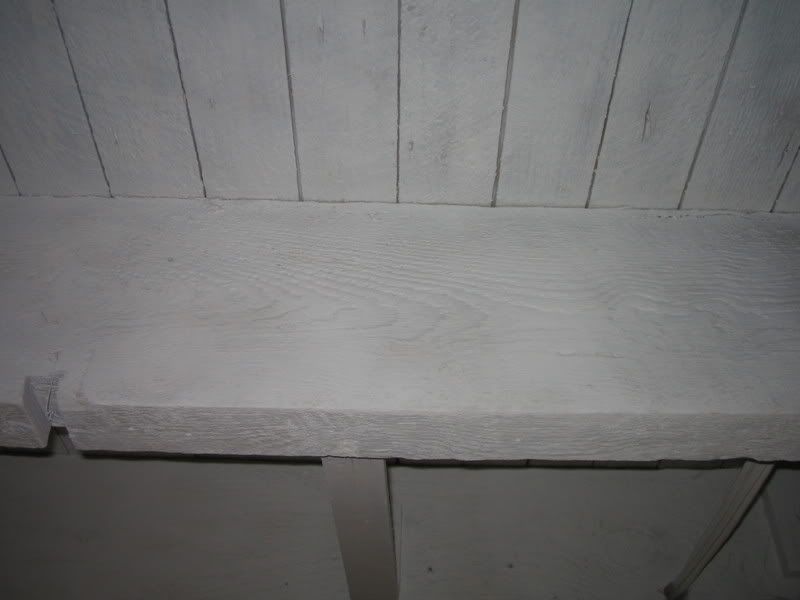 The painted ceiling. We needed to camouflage the wires and pipes...and 22 cans of white spray paint later, they disappear!
The only thing left to be done is the flooring and that is all up in the air. We are waiting to see if our contractor can put it in for us...if not, we are stuck "winging it." I have to be honest, I am not too comfortable winging the flooring!