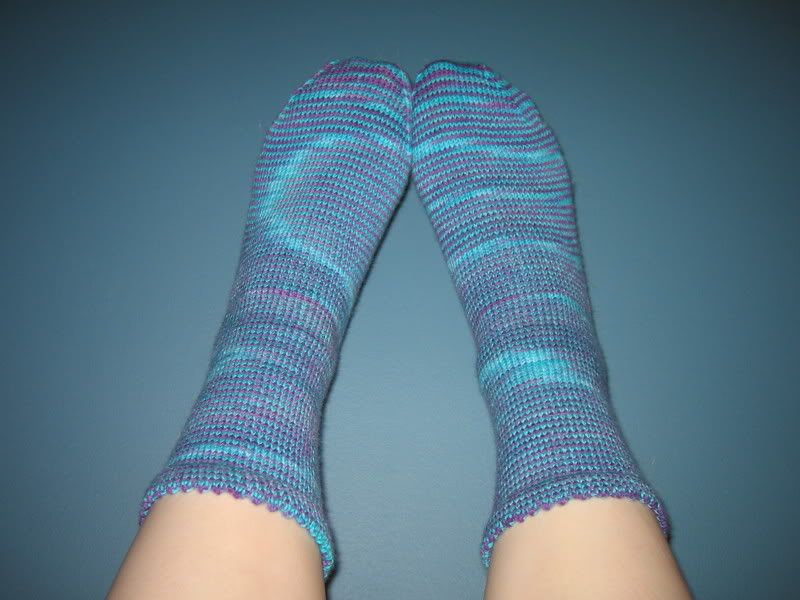 I recently finished these lovlies, and just had to share.
Pattern:
None. Just plain knitting, but with the added touch of a picot edge.
Yarn:
Lorna's Laces in "Fresh Stripe"
Needles:
Size #1 Brittany Birch DPN's.
Notes:
This yarn was a dream to work with, so soft and smooth, it almost had the texture of cotton. It produced a slightly smaller gauge than I am used to, so this began life as my doomed 6th pair of Jaywalkers. They will go well with my Ravens jersey (which is the only purple I own) and my many teal articles of clothing. Frankly, I am a fan of wearing fun socks that don't "go" with anything. I can't wait to wear them, I am sure I'll get rave reviews!